After you get home from a heavy workload you are already stressed and looking forward to getting adequate sleep so that your mental and physical health remains good. Taking a good night's sleep is the best option for you to release stress and start planning for the next day peacefully. Many of you might be struggling to get a good amount of sleep in your day-to-day life. This might be because of the bad choice mattress that disturbs your overall sleeping cycle, which can affect your physical and mental well-being. Whenever you buy a sleeping mattress, it is important for you to consider certain factors that will help you get out of the best mattress that will satisfy your particular sleeping need. Today in this blog, we will discuss the top 7 things you must consider before buying sleep matters. Without further ado, let's begin.
Top 7 things to consider before you buy a sleeping mattress
Getting a sleeping mattress can be a task for you, with many options available. Taking into consideration these below 7 factors ensures that you make the right decision to get the best-sleeping mattress that will help in getting 8 hours of sleep that will lead to your good mental well-being.
Planning a budget
Planning your budget is the first step you need to consider before you buy a mattress. You need to know that the prices of mattresses differ from place to place and company to company. Some might be expensive, and some might be cheaper. It is essential to plan your budget accordingly and stick to it so that you do not do extravagant spending unnecessarily. Ensure you choose a good quality mattress with balanced firmness, softness, good durability, and a warranty if going with an expensive one.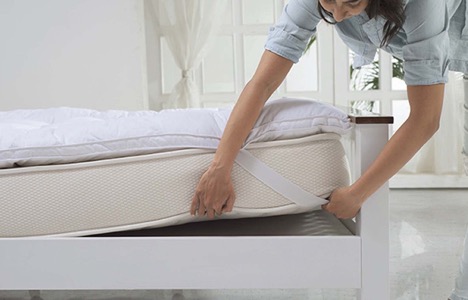 Taking into consideration your bed size, you need to find a mattress accordingly. If you have a narrow size bed and planning to get queen sized mattress, then you need a more spacious double bed. King-sized mattresses get go better in the master bedroom and can provide plenty of space for couples. You might face certain challenges if you do not focus on choosing the proper size.
Many of you might get a troublesome experience, like back pain and discomfort, if you choose a sleeping mattress that does not provide comfort. You need to understand your comfort level to get a good sleeping mattress. You must consider several other factors, like the size, firmness, and quality of materials used in the mattress. Whenever you plan to buy a mattress, look for the best one that will offer you a good sleeping experience. You can get IKEA mattresses that sleep longest that have good durability. You will also find many mattresses that provide you with the most comfortable sleep.
Researching the mattress and its brand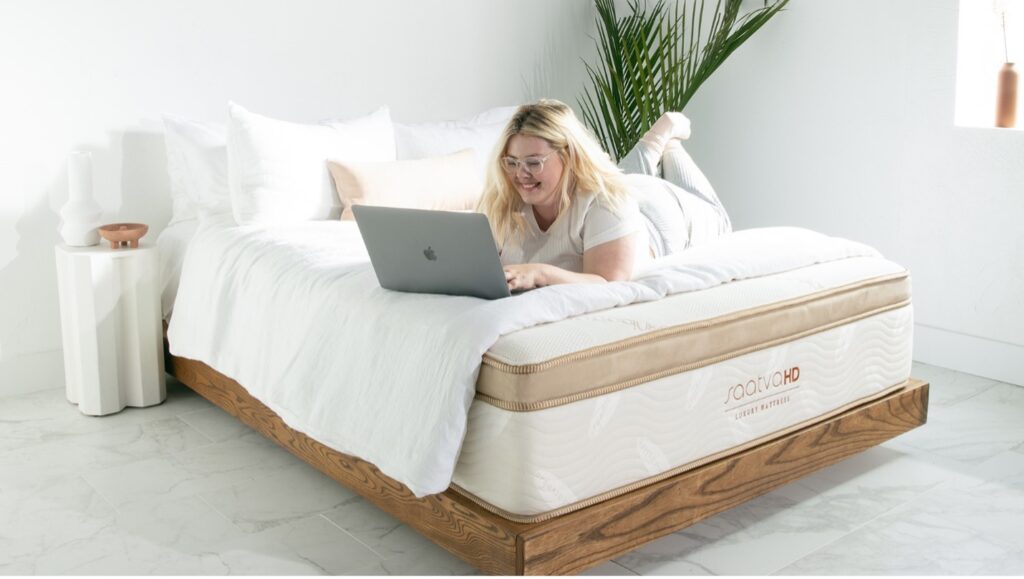 Researching is a must before you buy any sleeping mattress. You need to go through companies' websites and research the different types of mattresses available, their quality, price, and durability. You must also go through customer reviews that will give you a practical idea of the current popular branded mattresses. If you are buying a mattress from in-store, you test it out by lying down on it. Doing research allows you to compare the variety of mattresses and choose one depending on your comfort level, ensuring that you got the right one to fulfill your sleeping needs.
Has the right balance of firmness and softness
You will find a variety of sleeping mattresses that are either soft or firm. You need to ensure that you find the mattress that has the right balance between firmness and softness. Buying a bed with extra firmness can lead to painful pressure points and prevent your spine from maintaining its natural curve while you sleep. On the other hand, if you choose a mattress that is extra soft you might experience neck or back pain which can also lead to poor posture. To overcome all these pain points, you need to find a mattress that serves you with the right balance between firmness and softness.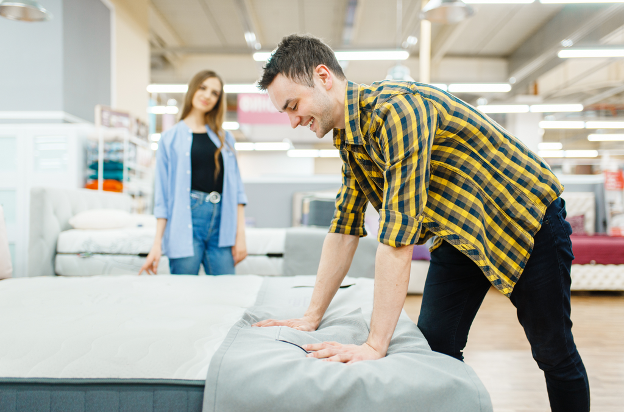 However expensive or cheaper mattresses you choose, they all have some benefits and disadvantages. E.g., If you plan to buy innerspring, they might be prone to sagging and allergens. It has a noisy and bouncy effect that might cause discomfort to many people. To give another example of memory foam mattresses, they do make you feel hot and have an unpleasant chemical smell, which tends to cause body indentations. We recommend you go with latex and memory foam combined with a polyester blend cover topped with a slim gel layer to experience maximum comfort.
Keeping alternative option
You need always find an alternative option whenever choosing bed mattresses. Many well-known companies will provide you with a wide range of mattress options that can satisfy all your sleeping needs. We recommend you consider pricier options as you only need to invest in a bed mattress once. By choosing an expensive one, you can guarantee that you will get the best durable mattress with a warranty. Consider adjustable air beds, multi-zoned beds, and waterbeds as alternator options. To let you know about the benefits of adjustable air beds, you can adjust your mattress to be as firm or soft as you want. If you find this bed expensive, you can go with multi-zoned beds and waterbeds as an alternative option. But before you get any of these mattresses, make sure that you do the necessary research and find the mattress that has the right balance between softness and firmness.
Conclusion
Buying a mattress can be a complex task with various options available. You might be looking for many mattresses online that ensure that you will get good quality sleep. Investing in a high-quality mattress is the essential step that provides you with comfortable sleep that maintains your physical and mental well-being. Considering certain factors like budget, bed comfort, and the right size, and knowing the disadvantages can ensure you get the perfect mattress that fulfills all your sleeping needs. Doing the proper research and considering the alternative options can help you make an informed decision and get the best mattress that offers you the best sleeping experience. Keep in mind that buying a mattress is not just the subject of being luxurious but is also a matter to provide you with comfortable sleeping.