Miss Nicole Marfula is one of the youngest and most successful bloggers on the Russian Internet: her YouTube channel has about 2.3 million subscribers, plus 571,000 fans on Instagram. Such indicators do not fit in the head, especially when you see a smiling child's face on the avatar.
Miss Nicole: biography of a young blogger
Nicole is not a pseudonym, but the real name of the girl. But the real name is not Marfula, but Proskuryakova. Nicole was born in Odessa in 2011, on September 10, 2021 she vigorously celebrated her tenth birthday. The girl has loving parents Ruslan and Tatyana, as well as a brother, Zhenya, who is two years older than her.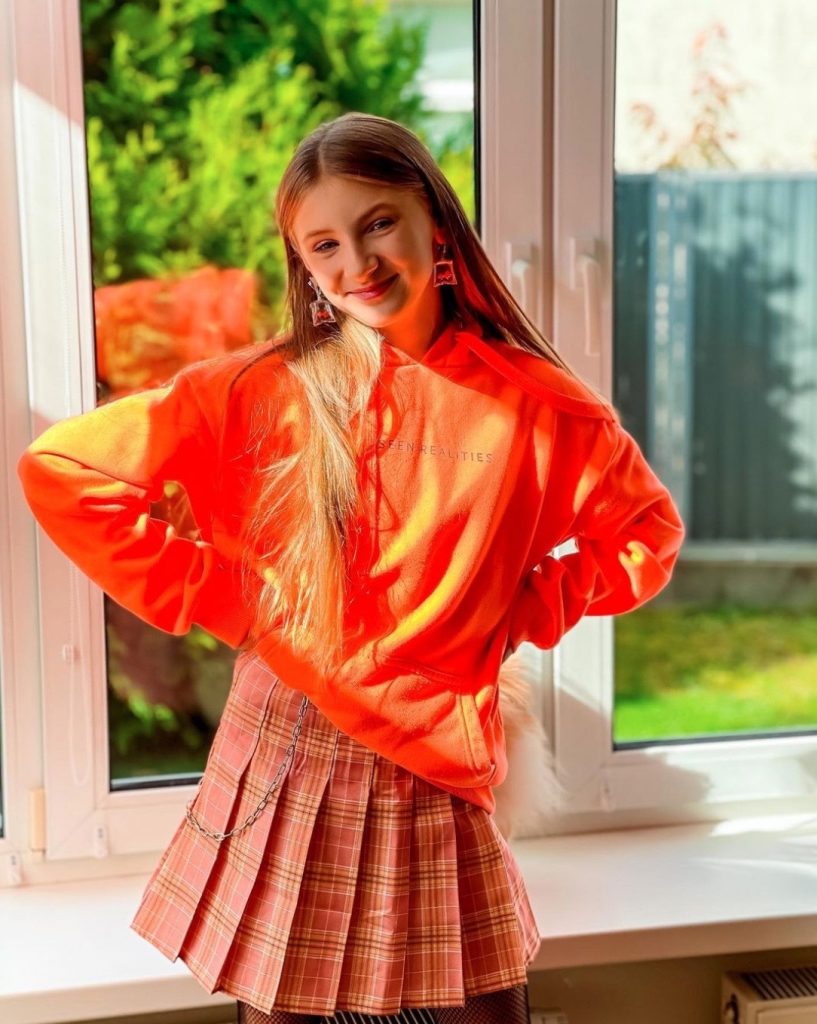 Gymnastics and YouTube blog
At the age of five, Nicole began to study at the school of rhythmic gymnastics, created by one of the leading gymnasts in Odessa, Alexandra Storozhenko. The affairs of the little athlete went so well that in 2016 her mother decided to put videos of her workouts on public display.
YouTube was replenished with a channel called "Miss Nicole", which from the first videos began to quickly attract subscribers who were looking forward to new episodes, where the little girl, like a real master, showed how to learn how to do the twine, bridge, work with the ball and rope. In 2017, she was a participant in the International Rhythmic Gymnastics Tournament held in the city of Dnipro. The video, posted on the channel "Miss Nicole", in just a few days gained over half a million views.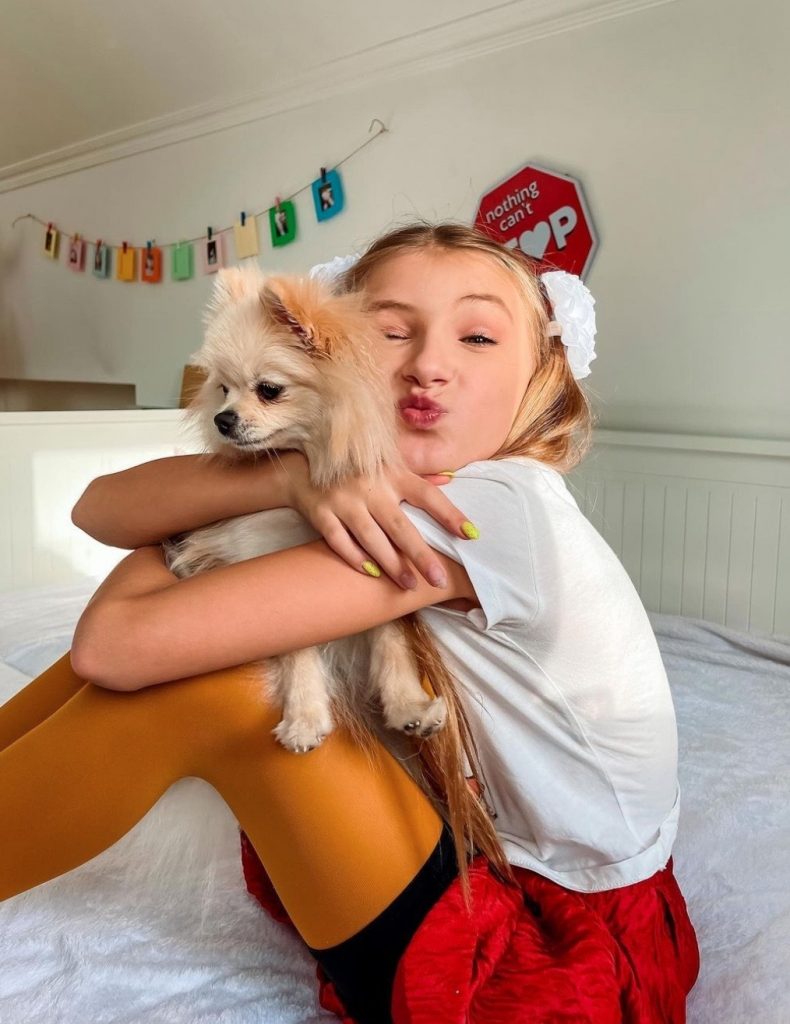 A year later, in 2017, Nicole was invited to the Kyiv International Festival of Bloggers "VideoZhara", where a young blogger from Odessa was received very favorably. Everyone was fascinated by her spontaneity, remarkable sports and artistic talents.
Personal life: everything is ahead
In stories about stars, a section on personal life is mandatory. Nicole, of course, is a star. But for now, her whole personal life, of course, flows within the framework of a loving family. But more and more often in the comments under her videos and photos the words appear: "I love you!" So in the future, Nicole's personal life will be all right. And we will write more about it.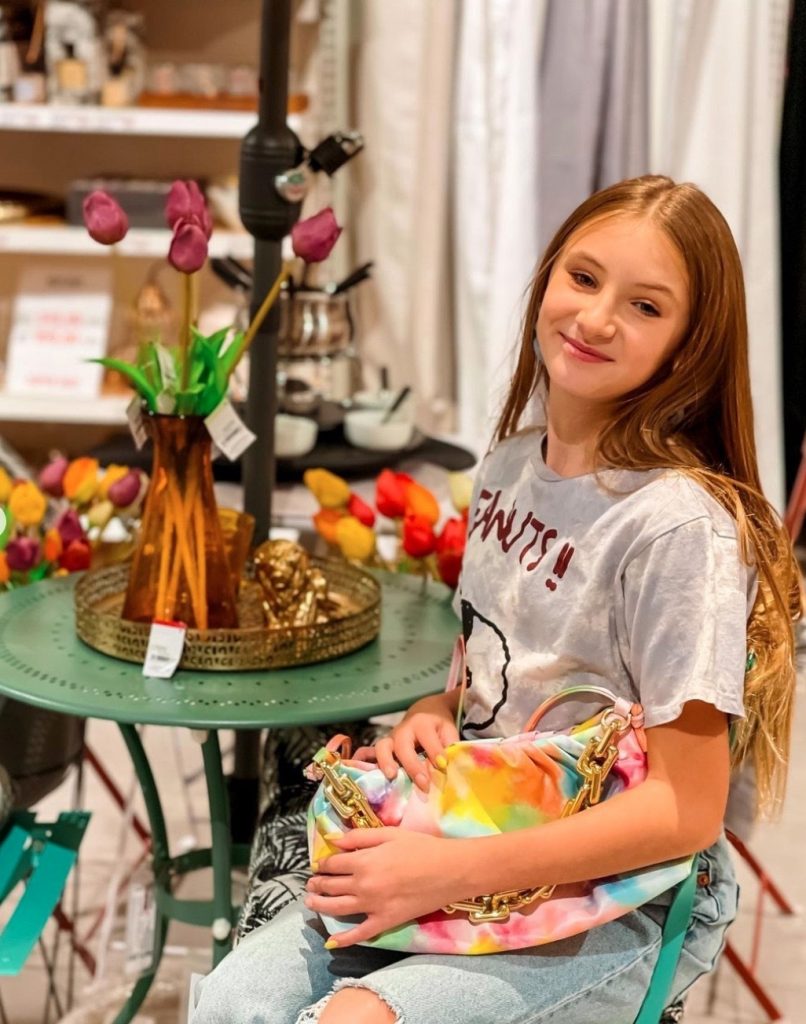 Miss Nicole now
In 2021, Nicole moved into the fifth grade. Of course, she told the whole world about how cheerfully she celebrated graduation from elementary school in the next video.
With age, the circle of interests of the girl grows. Nicole is a hard worker. Sometimes it seems that 24 hours a day is too short a time to do so much: she diligently studies at an English-speaking school, continues to seriously engage in rhythmic gymnastics, adding to her former passion for dancing and singing. 2021 brought Nicole two gold medals in the prestigious ballroom dance competition in her hometown.
In 2018, Nicole unveiled her first vocal experiences. These were clips for the songs "I'll get to you", "Dance with me", "I'm going out on the carpet." The girl sang and played situations familiar and close to her peers, who make up the lion's share of her audience, so the new side of her creative work among the young audience found complete understanding and support. Nicole has a lot of song parodies of venerable performers. The well-developed sense of humor of the performer, the refinement of the movements make them truly original.
In today's luggage of Nicole Proskuryakova there are many new videos dedicated to family travels, battles popular among the youth. Also, with the help of her parents, the girl also mastered participation in game videos, where she appears in a variety of images – from a nightmarish ghost to a decrepit old woman.
Any video on the Miss Nicole channel carries a charge of kindness and love of life, which finds a positive response from almost three million audience of boys and girls who need positive guidance so much.